Pressure Washers: Getting Started

Regardless of whether they are powered by powerful gas engines or electric motors if used wisely pressure washers can help you remove dirt from pretty much any surface without chemicals. Sounds like fun, but you need to be careful. The last thing you want to do is destroy your siding or wooden patio flooring.
Now that we know that pressure washing is actually eco-friendly way of cleaning items around your home, let's see exactly what can you clean with a pressure washer: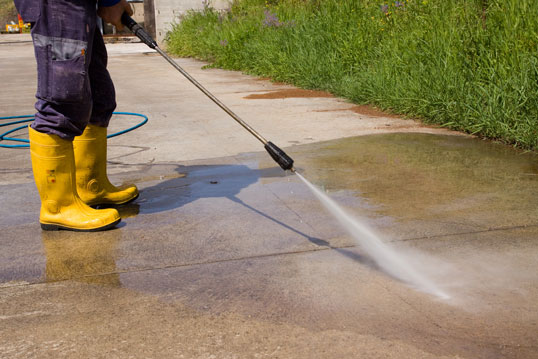 Bricks and wooden siding; to avoid any damage you must make sure that you don't wash the surface too closely and that the pressure applied isn't too intensive.
Backyard fence; algae stains can ruin the look of your fence. Using a pressure washer you can clean it in less than 10 minutes, and eliminate the four plus hours it would take to do it the regular way – scrubbing.
Porch or deck area; the key to a job well done is not to work yourself into a corner. Make sure you work out of a corner. What's interesting is that regular pressure washing will keep your deck or patio looking their best.
What's the best advice we can give you? A pressure washer is neither a toy nor a magic wand. Keep in mind that it takes time to master pressure washing skills. Of course, if you're simply not confident or if you are afraid that you will destroy your siding, patio, or deck call Extreme Clean CU – your no1 local pressure washing professionals – for help.