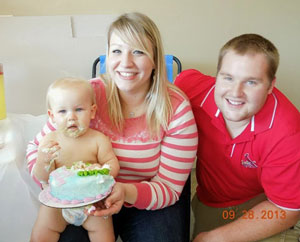 About Our Company
This is an owner/operator company. What does that mean? The owner who cares about the company is the one who will clean for you! There are NO short cuts here! At Extreme Clean CU we believe in going above and beyond to provide our clients with incredible customer service. That's the kind of business we like to do. Not only do we want to provide a good service for you, we want to establish a long term relationship. Yes, our quality of work is that great, and it is unlikely that you will find it anywhere else! We're that confident.
Our Guarantee
Have you ever had a company out to clean for you only to have all the spots return a few days later? Or worse – did they cause more trouble or more of a mess than before they cleaned? Did they charge you outrageous prices way over and above what they advertised? At Extreme Clean CU we guarantee the most thorough cleaning possible. No need to worry.

If any spots return or anything goes wrong, we will be happy to come back out at no charge. When you hire us your not only getting an Extreme Clean, your getting our reputation. Our reputation and client satisfaction is much more important to us than a few dollars.