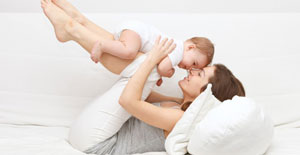 Upholstery is NOT something you'd want to trust with an inexperienced cleaning technician.
Furniture comes in a wide variety of fabrics. Not every fabric calls for the same cleaning method.
Our deep clean process will bring back the color, beauty, and freshness of your upholstery.
Upholstery Cleaning in Champaign, IL
Having your upholstery cleaned is not something you want to leave to an inexperienced technician. We will first come out and figure out what type of fabric you upholstery is made of, then we can follow through with the right method of cleaning. We will also focus on drying because over wetting some upholstery can cause problems such as browning and water spotting. Put yourself at ease and rest with us on the job!
Our Process
Step 1: We will first take a look at the piece of upholstery with you and be happy to go over any questions or concerns that you may have.
Step 2: We will determine the best method of cleaning for the type of fabric.
Step 3: Pre-vacuuming: This is a very important step and will remove dry soils and any loose particles from deep inside the fabric. Most contaminants will get heavier and more difficult to remove after the fabric gets wet.
Step 4: Pre-treating: We will then pre-treat the fabric in order to lift and suspend remaining soils.
Step 5: Most upholstery can be hot water extracted, and depending on the fabric we may also change the technique. Our upholstery tool is top of the line, designed to get the most thorough cleaning possible without over-wetting the fabric.
Step 6: Protector (optional but recommended): We offer a protector which we will then apply to your upholstery. Upholstery often gets bombarded with soils and takes a beating from kids and pets. Let us protect your upholstery and extend its life for as long as possible.
Step 7: After we finish cleaning your upholstery we will do a post walkthrough with you.
Step 8: Drying: Upholstery almost always dries faster than carpet because of the air pockets in furniture. Upholstery will usually be dry within 4-6 hours after cleaning. Some fabrics dry before we even leave.